This image is the closest I have found to how I imagine the iWatch will look: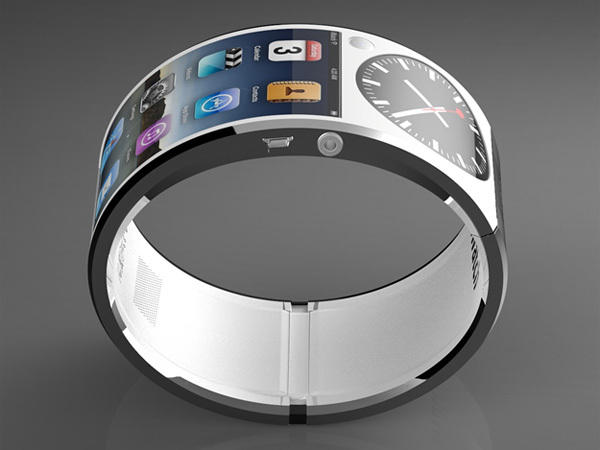 I think the screen will be 180 degrees long. Turn your wrist to see the bottom of the screen.
Actually it won't quite be 180 degrees, because opposite the on-screen watch will be a fingerprint scanner (works best with the thumb of your other hand) that will double as an on/off switch. It will be at the place where you would check your own pulse.
The on-screen watch will be the only visible part of the screen (probably be a separate screen) unless you touch the scanner / or if an alert is being displayed along with a vibrate.
Regarding charging, I think the iWatch will come with a night stand that charges the watch while working as a bedside alarm clock. Many people take their watch off when they go to bed, and it isn't hard to achieve.
Battery life will be one week, but much less if you use various apps. One week will be when you only use it as a watch and bluetooth connection to your phone.
Price will be $349-$399