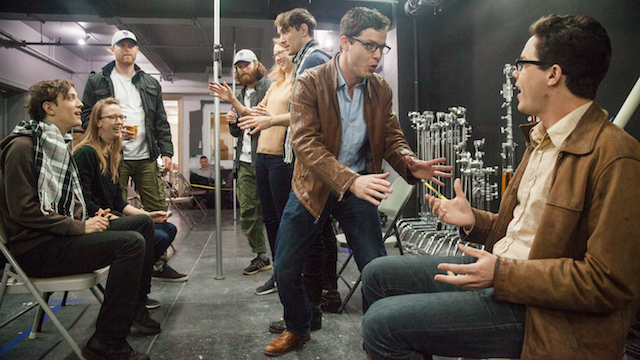 It is prediction time again. Consider the following:
Improv comedy has many fans
Flash mobs still occur
Augmented reality glasses will be commonplace
At work, at a bar, at a sporting event, two members of #ARImprov are in the same space. Their glasses identify the other, and a role is assigned. Nobody else knows, except the participants and their private AR views.
They then play randomly assigned improv roles. They could be former lovers, long-lost cousins, or undercover agents. Could be anything. Then they play their unlikely roles totally straight-faced, for as long as they like.
I once lived in a backpacker hostel with lots of long-term residents. I was chatting with a newcomer, and a friend asked me "who's your friend" and I made an impromptu lie – she is my sister. We were both from NZ but that was the only commonality. It was accepted by everyone, for months. And it was a fun little inside joke. Until we drunkenly pashes one night and the truth had to come out, and many people refused to accept that we weren't related.
This is a powerful and subversive concept, and therefore I figure it will certainly become a thing in the near future. And if it doesn't, I'll start it.